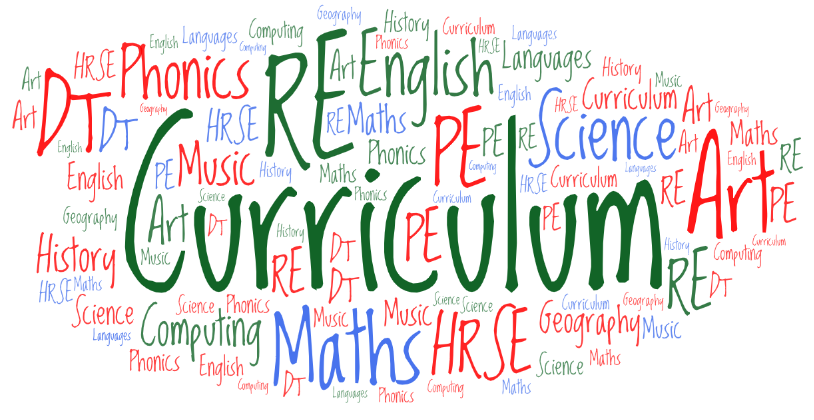 Here at Ribchester St. Wilfrid's C of E Primary School, we pride ourselves on providing a learning environment where children grow and develop in safe and supporting surroundings. We aim to instil in all our children a passion for learning; we want the children to get the most out of life and be ambitious for their futures.
Our curriculum is not solely focussed on academic subjects and achievement. We aim to build our curriculum based on what children can already do well and to build on that to develop the skills they need for the future.
All subjects have a clear direction in terms of its Intent, Implementation and Impact. We provide pupils with rich learning experiences, educational visits, residentials and enrichment opportunities. We want our children to have fun at school and talk about their primary years being full of great memories.
Our vision is to provide an overall education which prepares each pupil with the tools and strategies needed to cope with challenges they may face and we aim to ensure that our children know how to make a positive contribution to their community and wider society.
We also have a duty to promote the fundamental British values of democracy, the rule of law, individual liberty and mutual respect and tolerance of those with different faiths and beliefs. These values are embedded throughout our curriculum and promoted to ensure that our children are ready to leave school fully prepared for life in modern Britain.
All schools in England and Wales are required to follow the National Curriculum. This curriculum contains core and foundation subjects. The core subjects are English, Mathematics, Science and Computing.
At Ribchester St. Wilfrid's C of E Primary School, we have adapted the Lancashire Curriculum model which offers innovative ideas and practical resources and use this to deliver the skills and requirements set out in the National Curriculum. This is done through a topic based and creative approach which builds on progression. Doing this allows us to lay solid foundations for creative teaching and learning and will continue to inspire our children and develop their love of learning.
Children's work is continually assessed, thus allowing the teacher to monitor progress and evaluate needs. The work is then planned according to needs and abilities of the child. Our curriculum is broad, varied and flexible and is aimed at developing the full potential and capabilities of your child.
Our Curriculum

National Curriculum
We follow the National Curriculum, asset by the Department for Education (DfE).
Reading
Here at Ribchester St Wilfrid's we teach reading through phonics and guided reading sessions.
Each class will have a daily phonics session (usually between 9:00 and 9:30am) and a daily reading session (usually between 1:00 and 1:20pm). The phonics scheme that we follow is the Red Rose Phonics scheme. The primary reading scheme used at our school is 'Oxford Reading Tree' and 'Bug Club Phonics' for home readers.