Year 5/6 Dodgeball Tournament - December 2021
Our Year 5/6 Dodgeball team took part in the Lancashire regional dodgeball tournament in Blackburn. The team played some brilliant dodgeball and narrowly missed out on qualifying for the tournament final. The team were commended by other schools and the tournament organisers for their great sportsmanship and honesty - the whole team represented the school superbly.

Year 5/6 Hockey Tournament - October 2021
Big congratulations to our year 5/6 Hockey team that competed yesterday at UCLan, the team played 6 group games winning 1, drawing 4 and losing 1, only conceding 1 goal in the entire tournament. This put them joint top of the league and after a dramatic penalty shoot out to decide the winners, it was a valiant second place for Rib. Excellent hockey on show and superb team work and determination to match, well done, great work!
Preston District Girls Football Competition - October 2021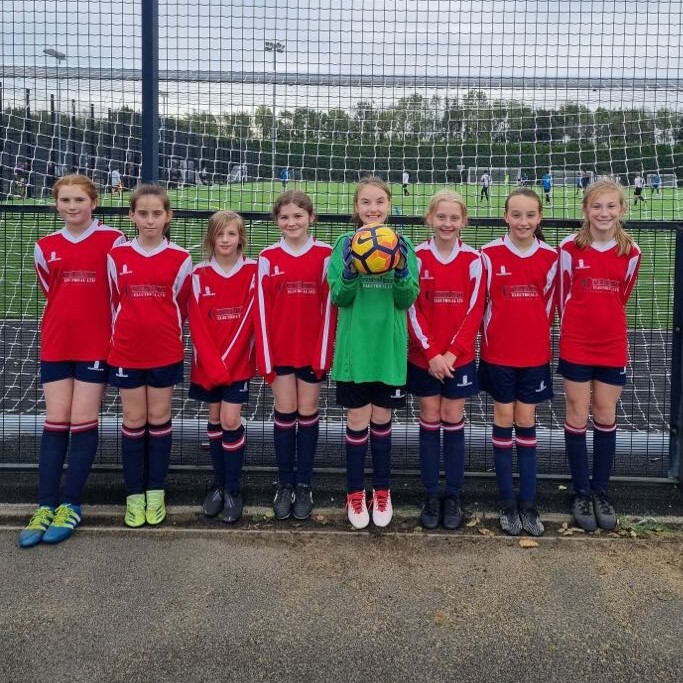 A huge well done to our year 5/6 girls football team that competed in the Preston district girls football competition yesterday. We competed with all school sizes, rather than just small schools. With 3 wins and 1 loss we finished top of our group and went through to the quarter finals. Despite a great effort, against a much bigger school, we lost 2-0 and didn't make it through to the next round.
To compete with and beat some of the best schools in the entire district is a superb achievement for the girls. We are very proud of their performance and how girls football has developed at the school over the last few years. Superb work!
Small Schools Year 5/6 Football Tournament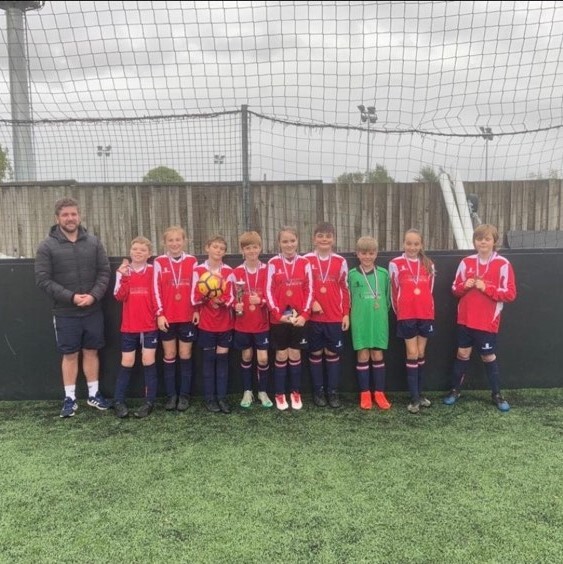 The Year 5/6 Football team claimed third place in the small schools category of the Kids Cup. The team fully deserve their medals for showing brilliant teamwork and determination.
Tournaments are back!! September 2021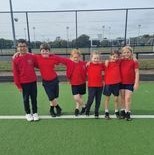 Huge well done to our KS2 multi skills team that came 4th in the small schools league at UCLan yesterday. It was great to be back at tournaments again and the children loved it, great effort!
Ribchester Rovers FC Under 10's Win - June 2021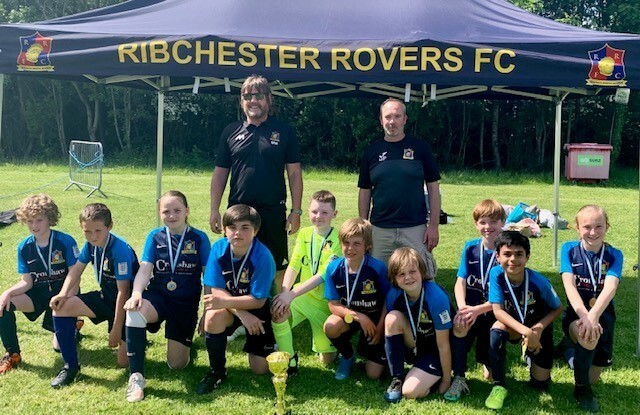 Congratulation to Ribchester Rovers FC U10's team who competed in a local tournament and won. The team consists of eight of our Year 8 pupils - well done!
FUNDA Inflatable Recovery Day - May 2021
We received a visit from Funda who brought a big giant inflatable into school for free! Their aim to "empower, reboot, bounce back and recover our pupils and staff from a year like no other". FUNDA also provided stickers, certificates, prizes and medals. A great time was had by everyone - much needed fun for all.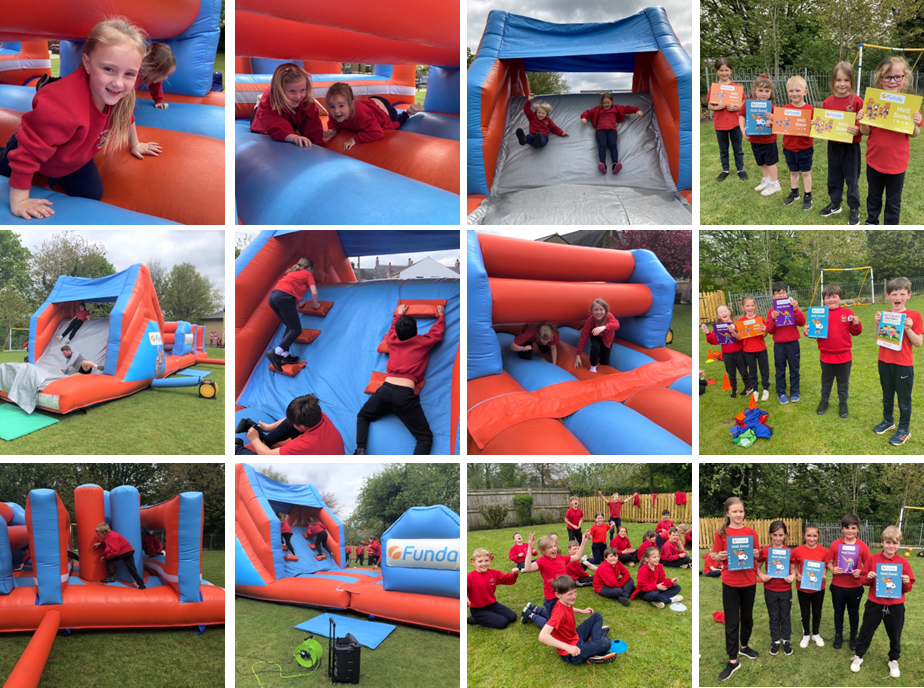 Sports Tournaments Summer 2021
Sports tournaments have taken a different format this year, with the sporting teams being individually assessed in their own schools. We are alway very proud of how the children try their best and work well as a team.
Our Year 1 & 2 Mini Skills team

finished second place

.
They had to take part in 6 different events including a kicking target event, a throwing event, and several team relay events, the boys and girls worked really hard and deserve their medals.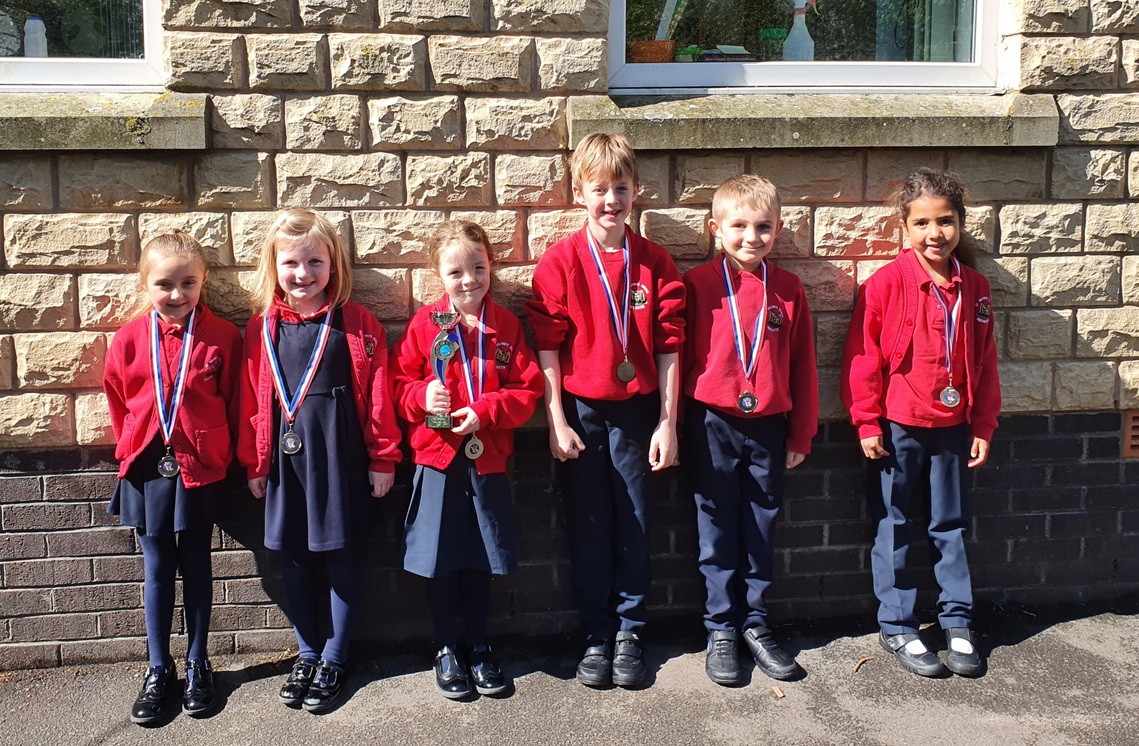 Year 3 & 4 Football competition
- The boys and girls worked really well together and had to tackle challenges based on shooting, passing and dribbling. An excellent performance led them to 4th place overall. Well done to all the boys and girls that took part!
"Joy of Movement" with Blackburn Rovers Community Trust - Spring Term 2020
Blackburn Rovers Community Trust are delivering a 5 week programme to our Year 5 and 6 pupils. The pupils are learning about the importance of exercise, being active and healthy eating. They are taking part in various active workshops aswell as classroom based activities to arm them with the tools needed to help them be healtier and more active.
Lancashire Cricket - January 2020
On Wednesday 15th January, Danny Gilbert from Lancashire Cricket visited us to give the whole school an introduction to Cricket. Danny is a Performance Coach for Lancashire Cricket and is currently promoting cricket in local schools.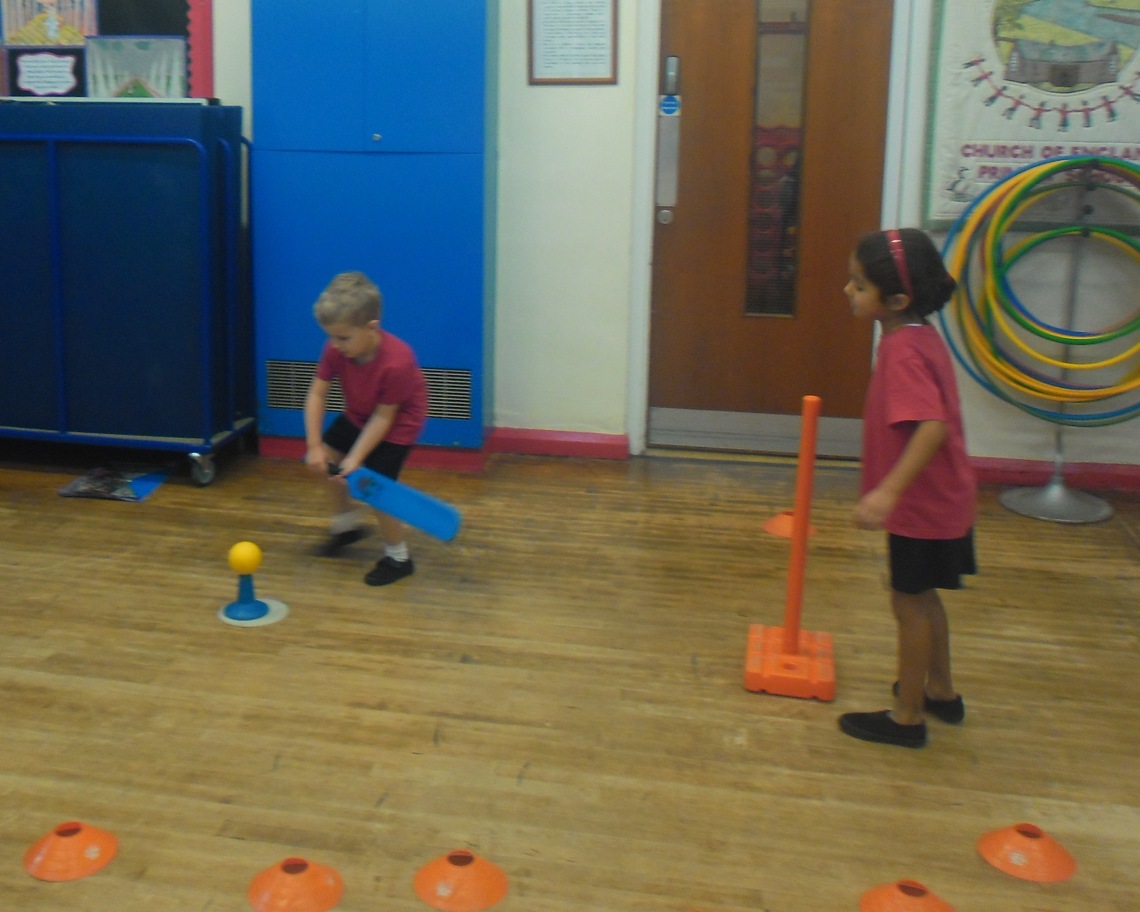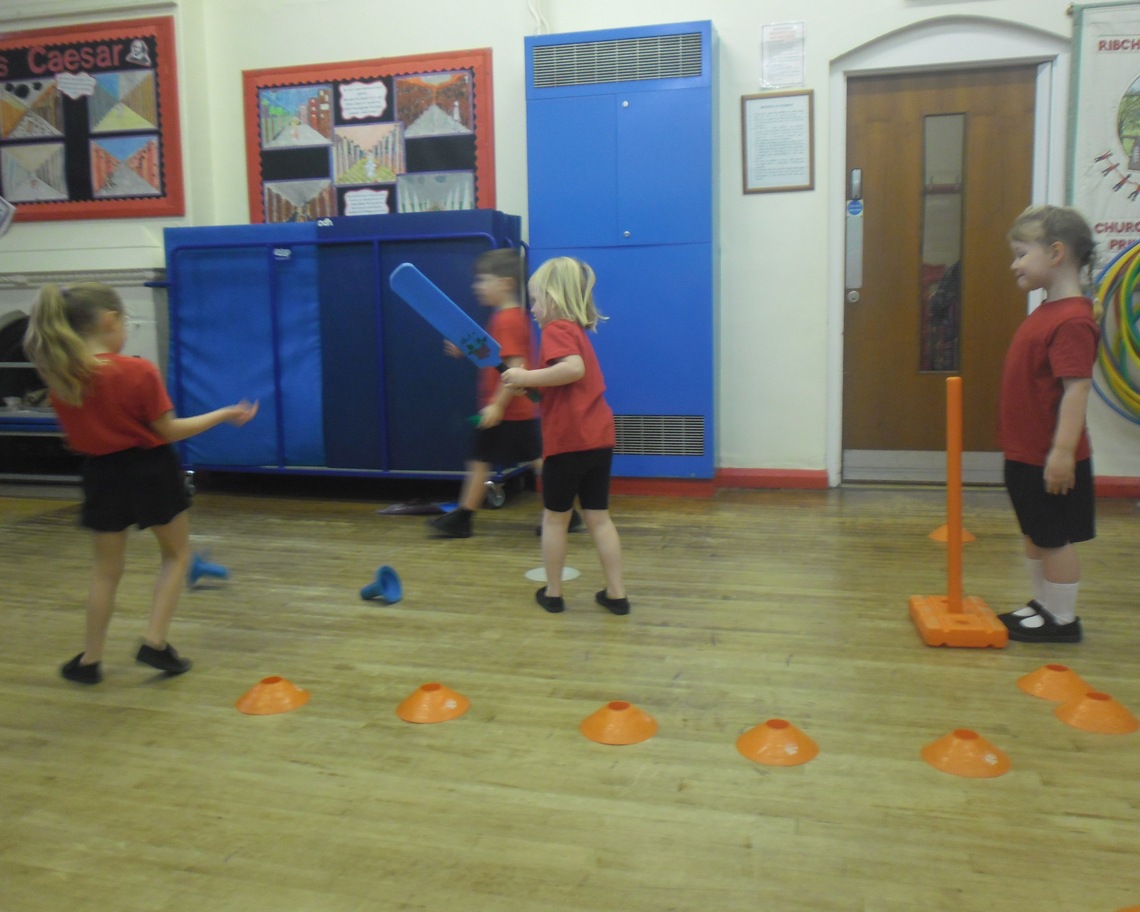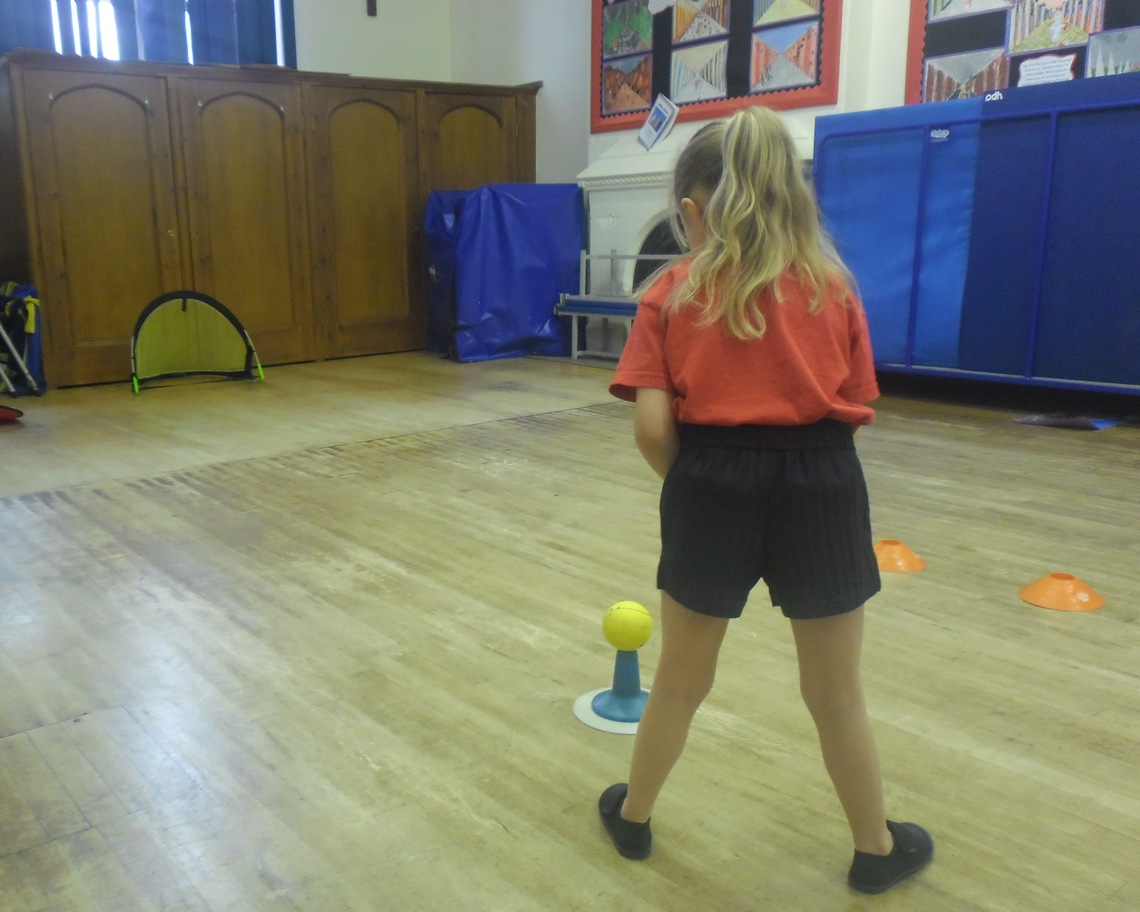 Ju Jitsu taster class - January 2020
Instructors from Enso Martial Arts recently visited and gave the children the opportunity to take part in an exciting Ju Jitsu taster class. Enso Martial Arts will be running an after school club starting on Monday 20th April, the class will run from 3.3pm to 4.45pm for 5 weeks.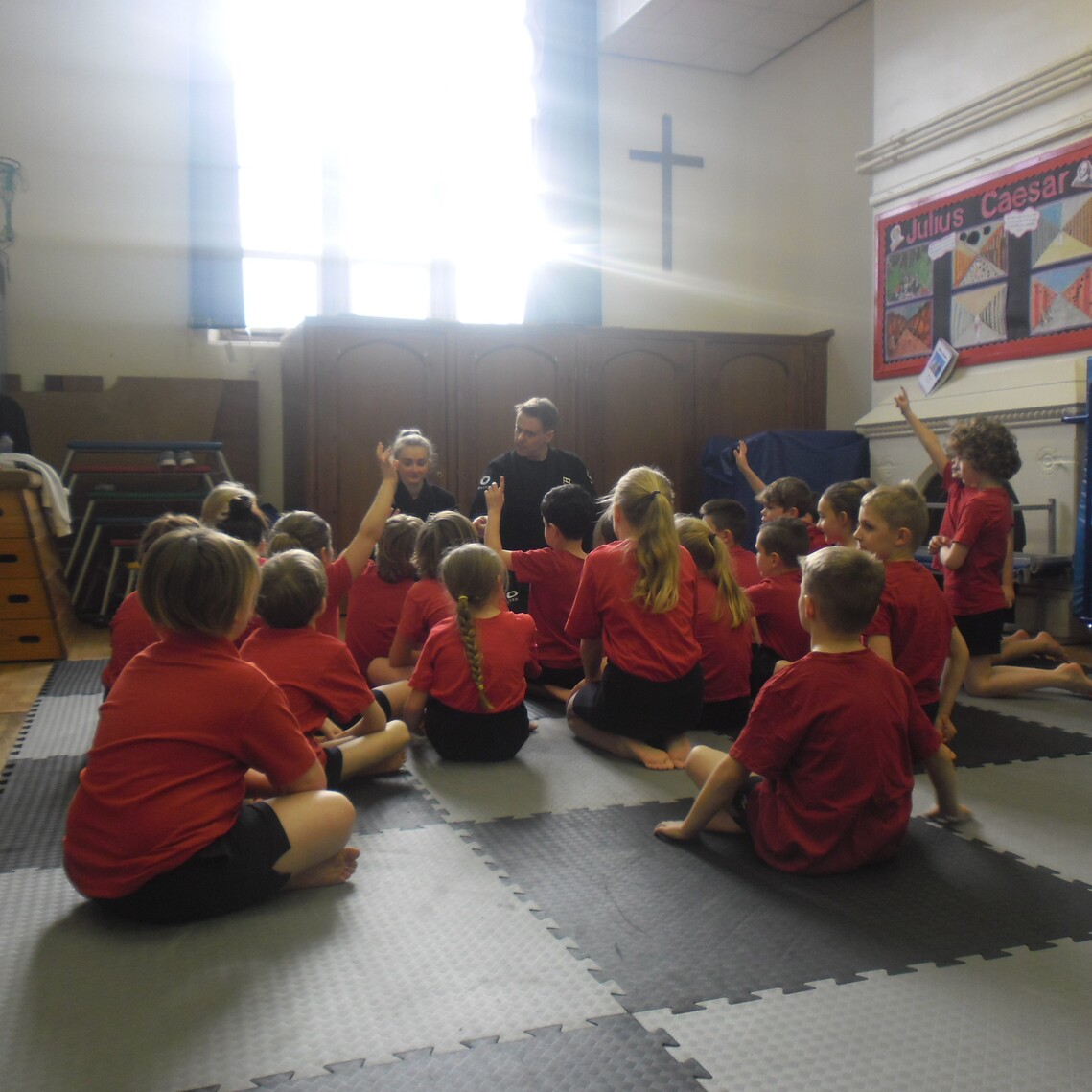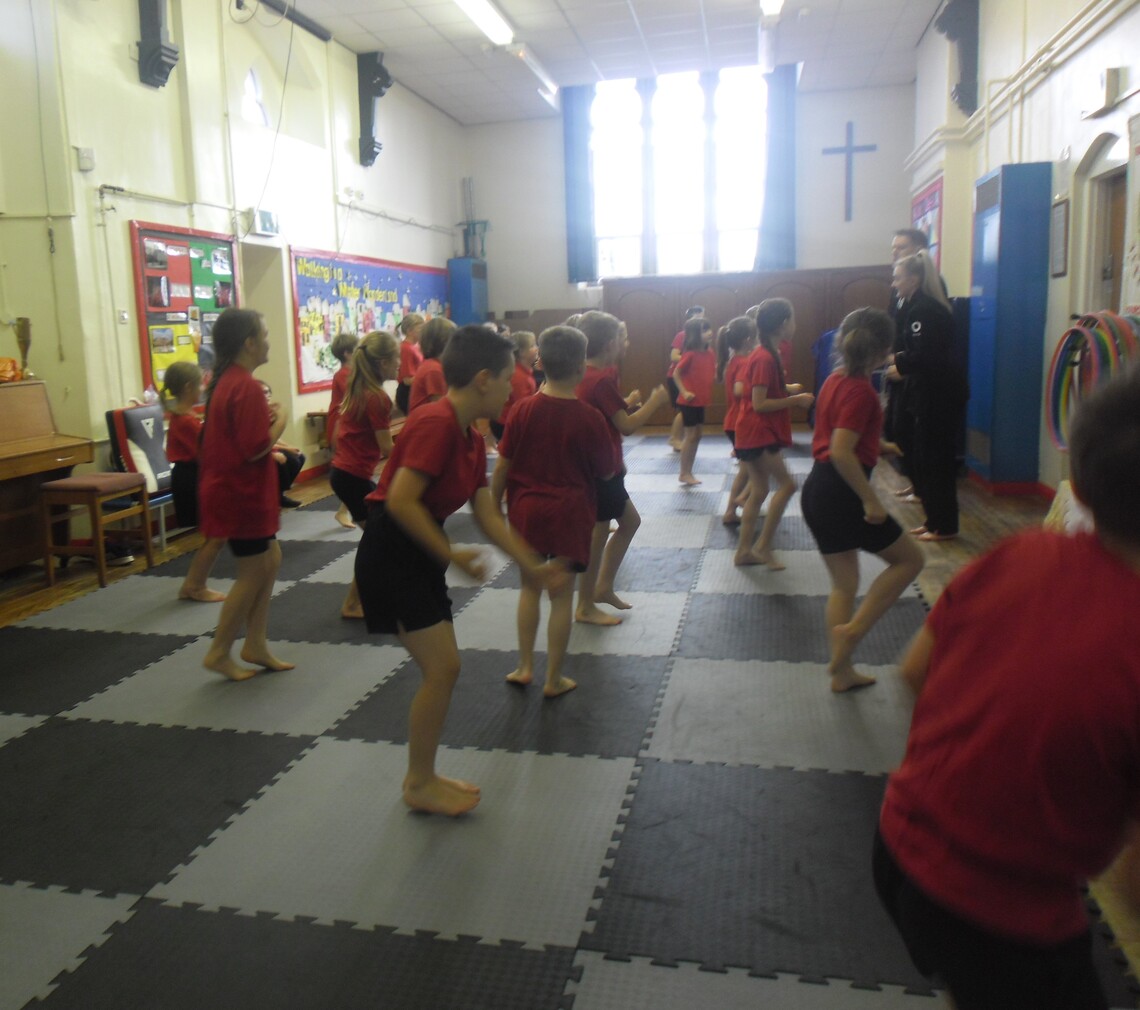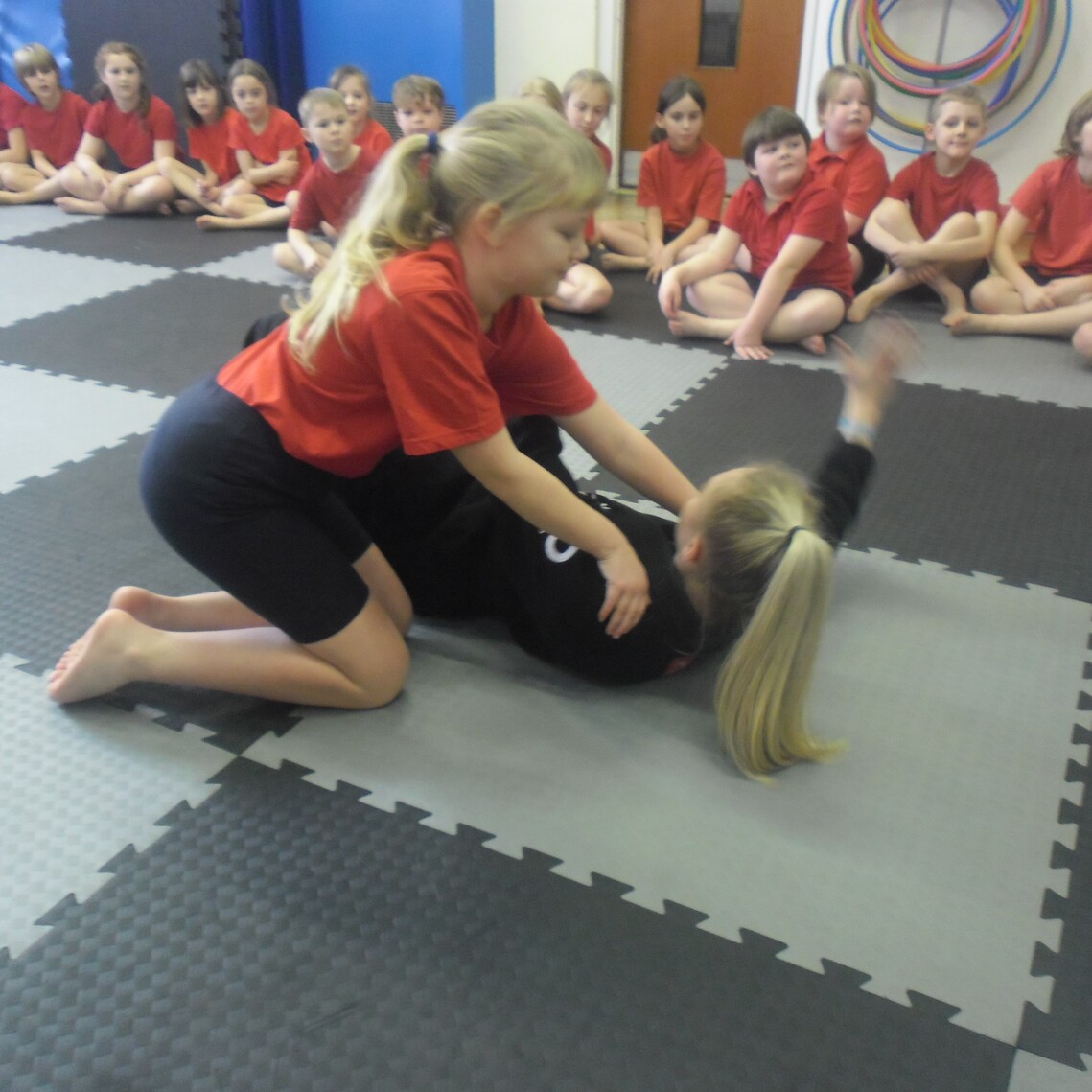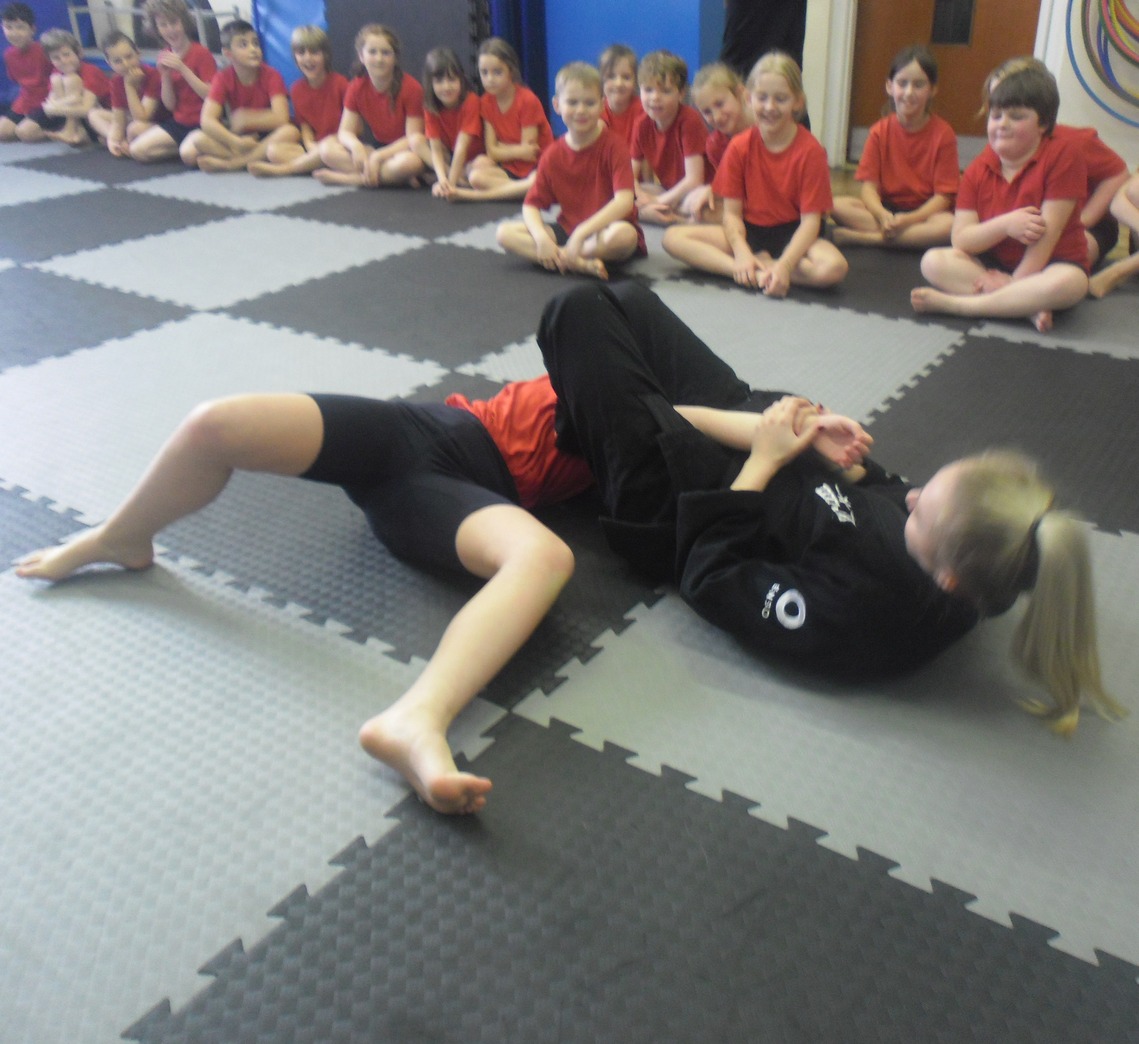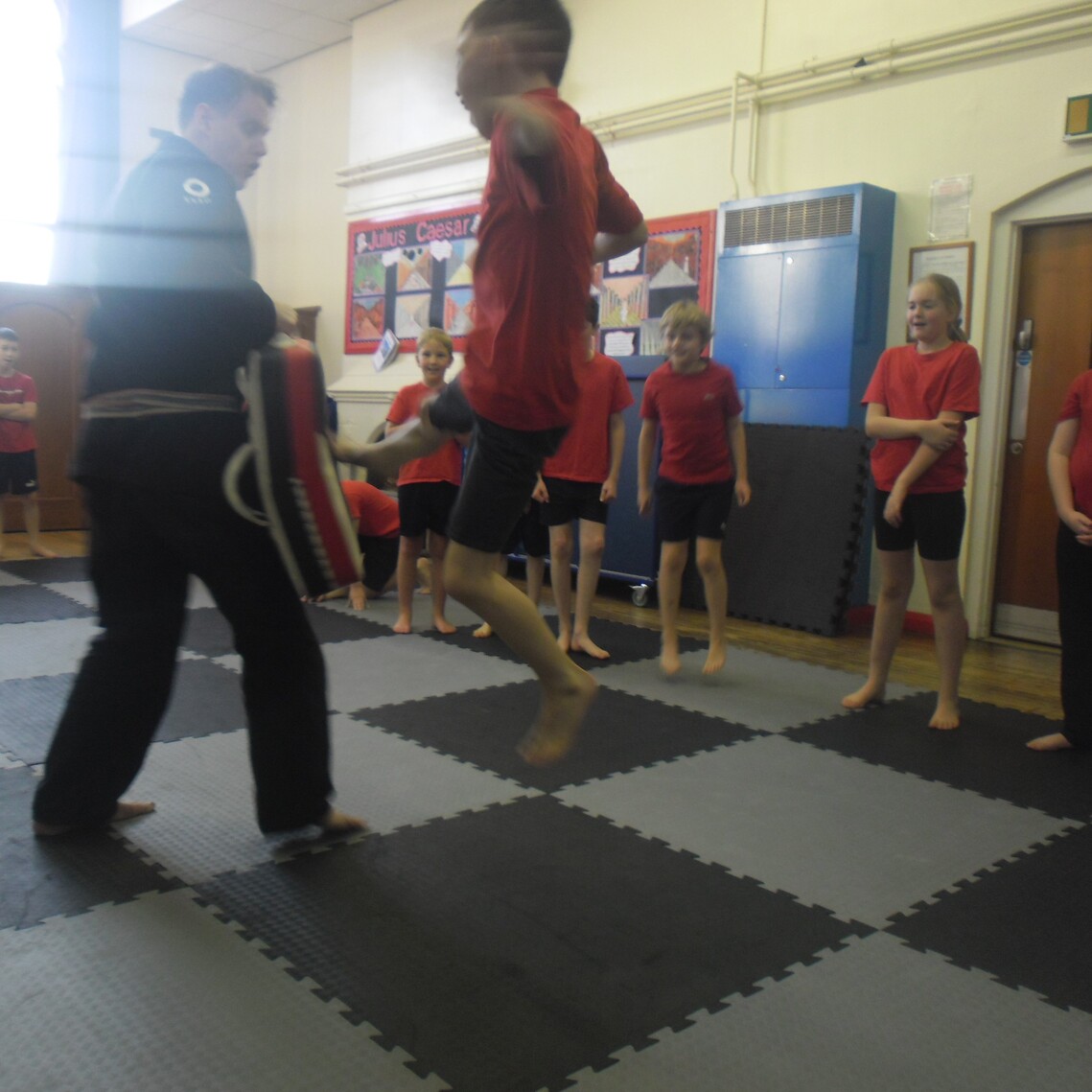 Mini Skills Tournament (Year 3/4) - October 2019
Preston & District Schools Year 5/6 Girls Football Tournament - October 2019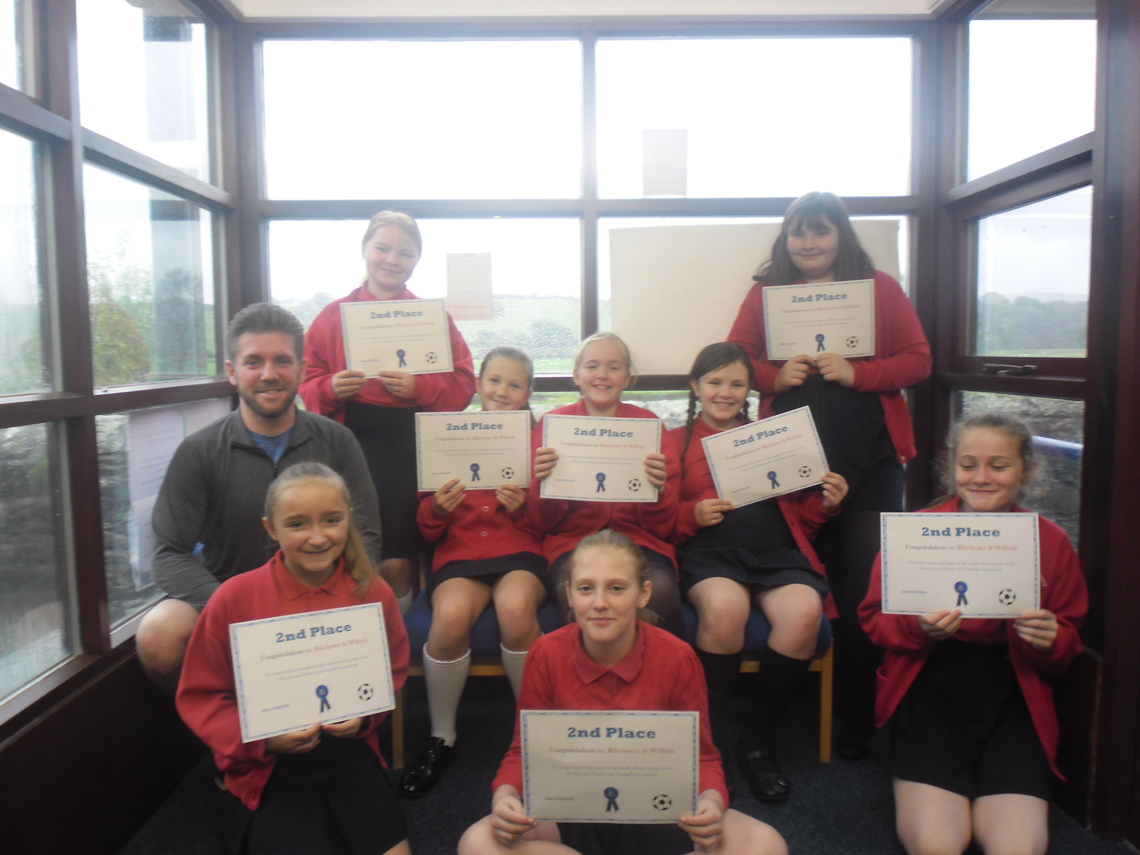 EFL Football Cup

- October 2019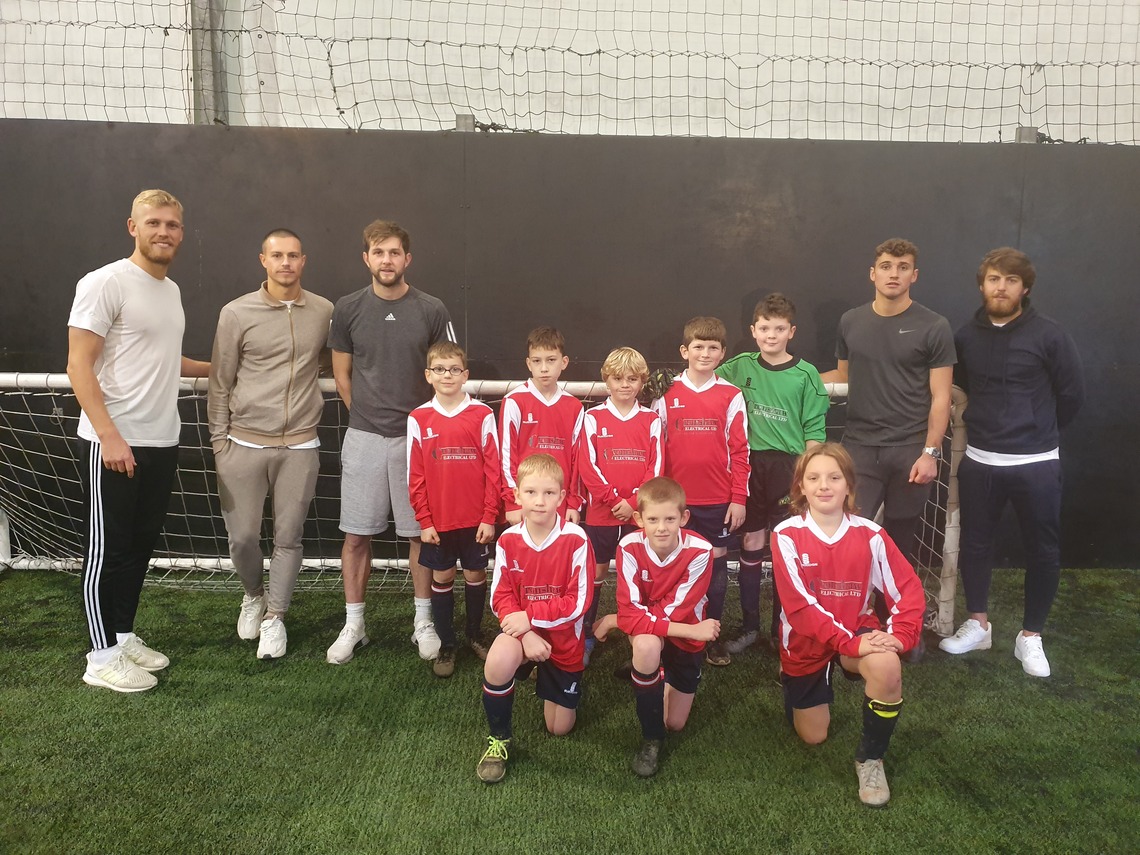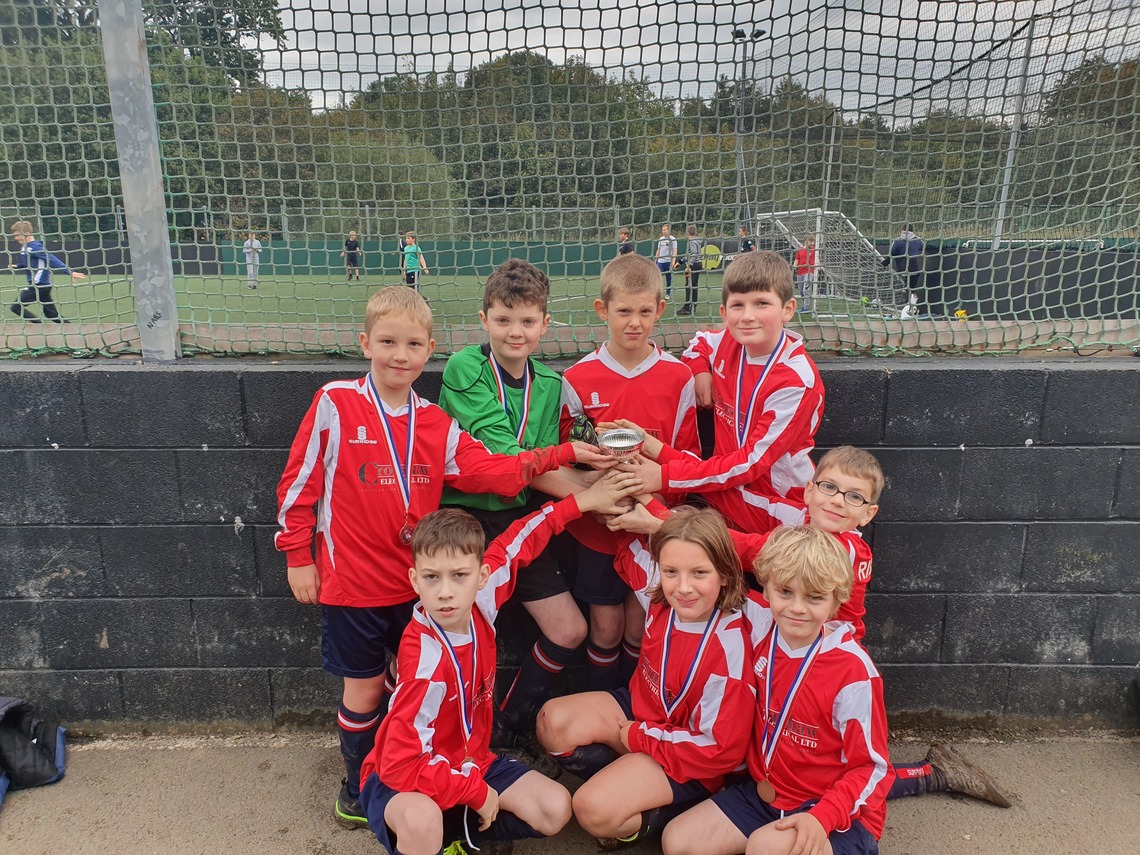 On Thursday 3rd October 2019 the football team; Cosmo DG, Jack G, Zach I, Finlay H, Charlie P, Zac B, Dylan W and Finley B set off to play at the play football tournament with 12 other schools. Our school team played 5 matches winning 2, drawing 1 and losing 2. Our first matches were going brilliantly, 2 clean sheets for Zach in goal and the defenders. But unfortunately our run came to an end following 2 consecutive losses. But all our heads stayed up and we won one penalty shootout with Jack in net. We came third out of twelve and all the children earned a bronze medal to take home. It was a huge achievement for our school and the football team are very proud of themselves.
Achievements
Jack G- Scoring an amazing goal and giving us a well-earned win.
Dylan W- Scoring a striking penalty to keep us in the match.
Zac B- scoring a hat trick while practicing.
Finlay H- keeping the team spirit going with some good jokes.
Finley B- setting up a superb goal.
Charlie P- brilliant defending for the team.
Zach I- keeping us in the game by saving some top class shots.
Cosmo DG- staying up after a bit of a knock.
A special thanks to Mr. Stephens for making this happen!
By Zach I, Cosmo D-G and Jack G.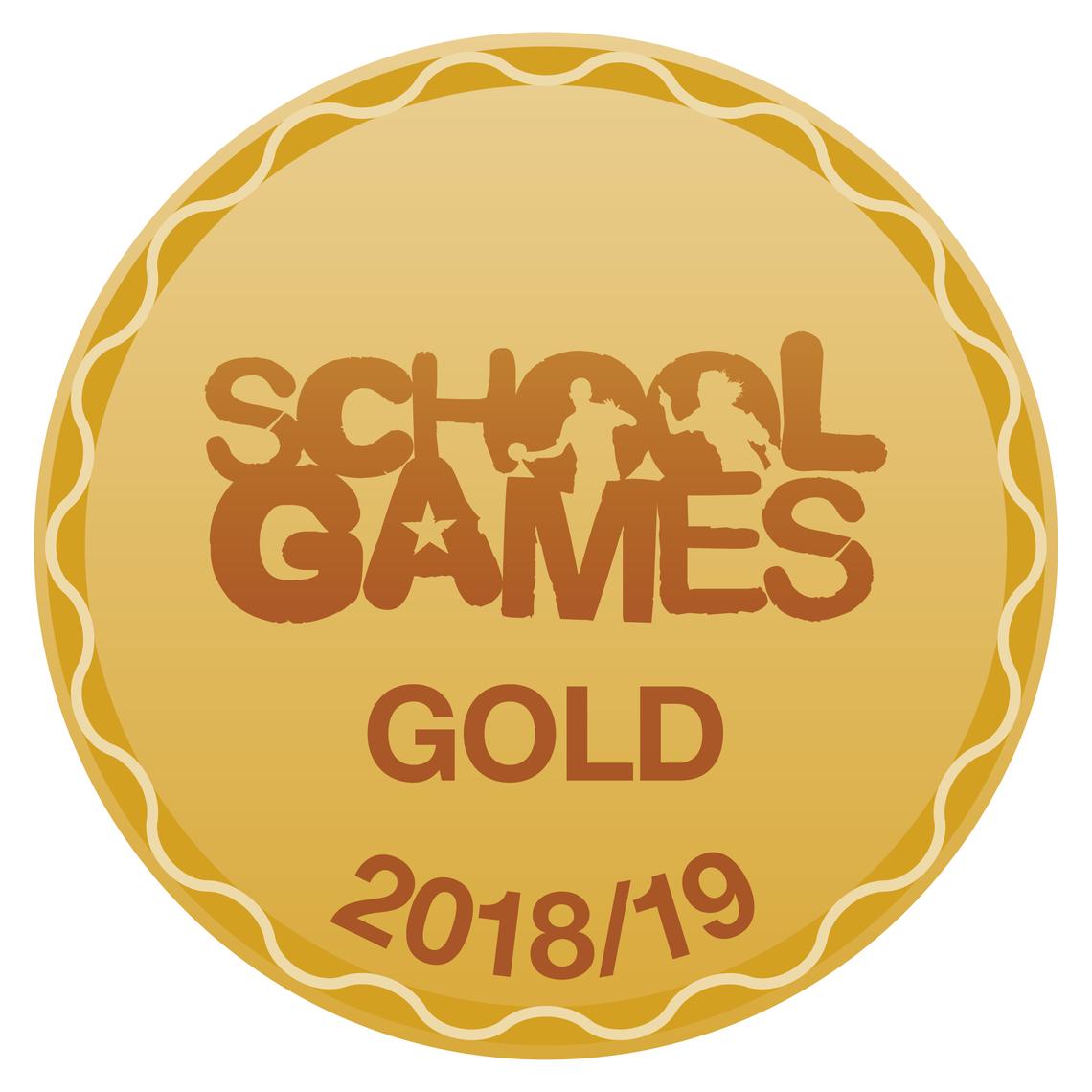 We are delighted to announce that we, Ribchester St Wilfrid's CE Primary School, have achieved the School Games GOLD Mark Award for the 2018/19 academic year.
The School Games Mark is a Government led award scheme launched in 2012, facilitated by the Youth Sport Trust to reward schools for their commitment to the development of competition across their school and into the community, and we are delighted to have been recognised for our success.
As part of our application, we were asked to fulfil criteria in the areas of participation, competition, workforce and clubs, and we are pleased that the hard work of everyone at our school has been rewarded this year.
We look forward to applying once again in 2020!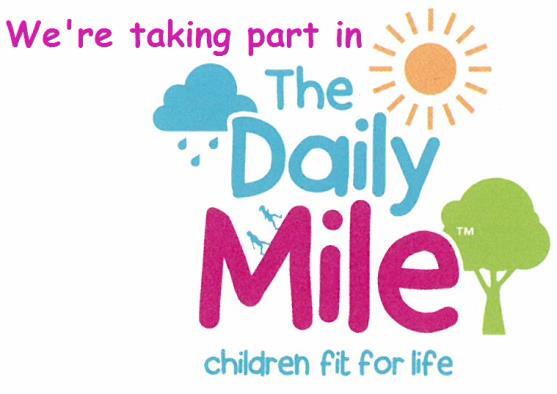 The Daily Mile is a social physical activity, with children running or jogging – at their own pace – in the fresh air with friends. Children can occasionally walk to catch their breath, if necessary, but should aim to run or jog for the full 15 minutes.
Preston Schools Sports Festival KS2 Frisbee
Well done to the Year 5 and 6 boys who achieved 2nd place at the Sports Festival on Friday 14th June. This is a new sport to the school and the boys did really well to be runners up.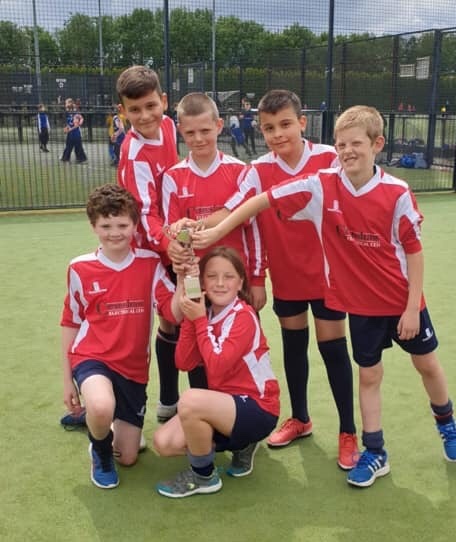 Preston Small Schools Football Tournament May 2019
Congratulations to our Key Stage 1 football team who won the Preston Small Schools Football Tournament. Mr Stephens was extremely proud of their team work and performance.
Primary School Football Tournament October 2018
Leading up to our arrival, the boys were extremely excited to see what this huge Lancashire tournament was all about. With over 30 schools competing at the event, we knew there would be some tough opponents for us to face. On our entrance, we were greeted by the organisers and were told our games would take place on the outside pitches, to the delight of all the boys. We competed in 5 highly competitive games that consisted of 6-minute matches. We played brilliantly throughout and won 2, drew 2 and only lost 1 game against the eventual finalists.
With Jack 'the cat' between the goal we were in safe hands. He was springing from left to right, pulling off saves of the highest calibre. Cosmo was our consistent 'Rock' in the defence, putting his body in the way of any incoming shots and willing to tackle boys much bigger than him, he had the heart of a lion out on that pitch. Luka, Stefan, Lewis and Teddy were our outstanding midfielders who did not stop running, tackling and passing and chipping in with a number of goals. They gave 100% to try to win the matches. Finally, with Liam as our lone striker, we were sure to be a goal threat. With his brilliant quick feet and fierce shooting ability, there was always a chance of winning any game!
Throughout the day, our children set an exceptional standard of behaviour and were an absolute credit to our school. I cannot thank them enough for their contributions to a brilliant afternoon of football. GO RIBCHESTER!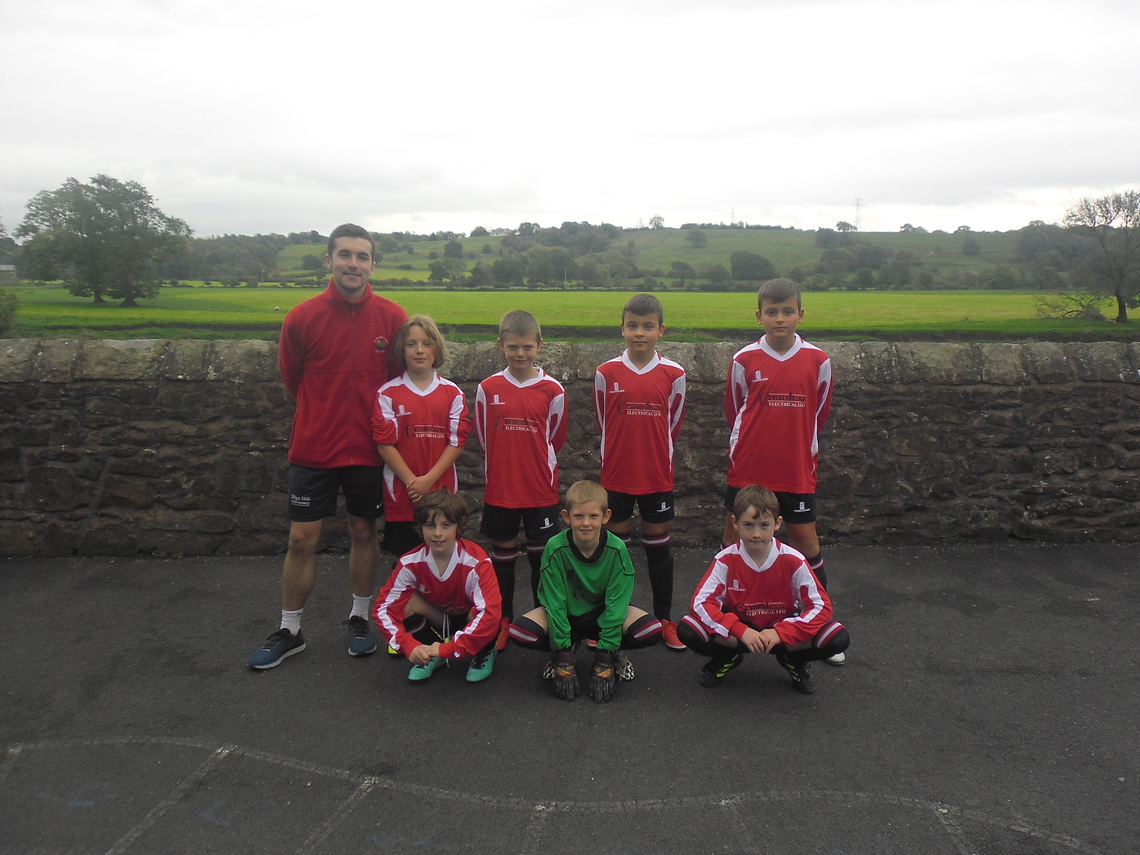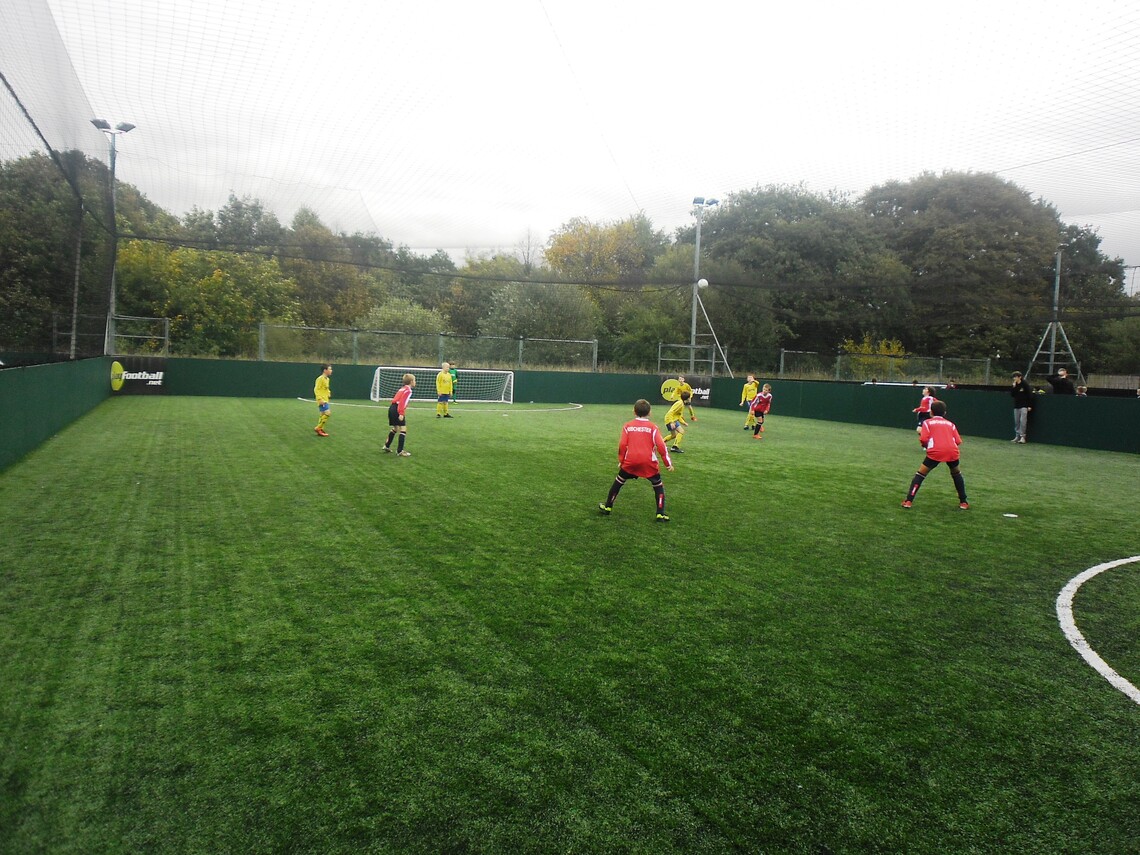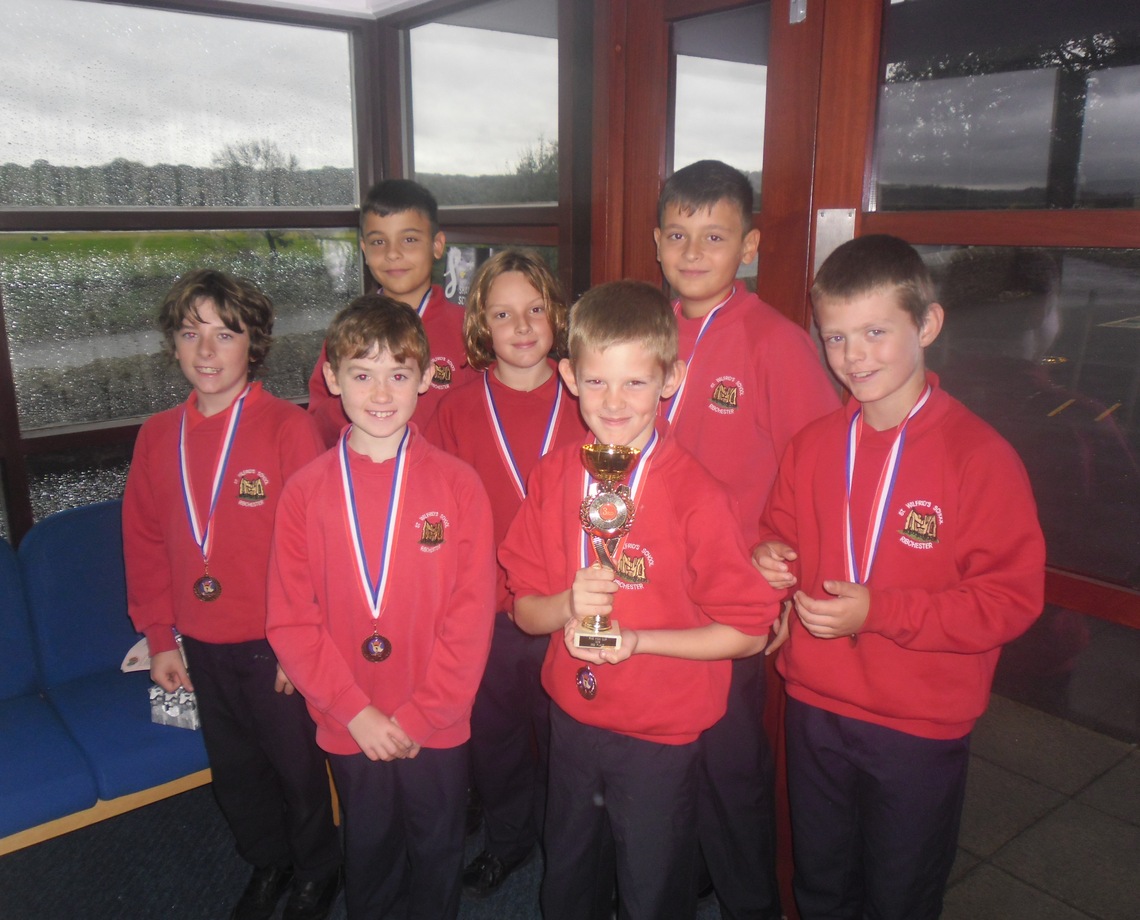 Sports Relief 2018
Week of activities during week commencing Monday 19th March.
Please donate a minimum of £1.00 for Sports Relief
Monday: Non uniform day - dress in sportswear (football, dance, gymnastics etc)
Tuesday: Village walk – suitable footwear required (walking boots, wellies, trainers) and a change of clothes that OK to get muddy
Wednesday / Thursday: Coaching sessions led by ProSport. Please have PE kit in school on both days.
Friday: Sports / Playground challenges at lunchtime organised by Wyre Class. Please make sure trainers in school.